Utah Canyon Outdoors
Welcome to Utah Canyon Outdoors! We are an outdoor gear and clothing store carrying desert tested backpacking, hiking, camping and canyoneering gear. We also carry regional guidebooks, custom area maps, natural products and local handmade jewelry, art and gifts.
Our shop is the booking center for our guide service offering a variety of day hikes to some of the best spots within the Grand Staircase National Monument. From easy strolls to challenging slot canyons we have fun exploring with an emphasis on learning about the natural history of the desert.

We are also home of the Coffee Garden, serving fresh espresso drinks and teas. Hang out and enjoy the view from our patio and native gardens. The perfect spot to plan the day over a latte or cool off after a hike with an iced coffee.
Outdoor Gear

We stock what we use and use what we stock! The desert climate can be tough on gear and weather can change quickly, so we stock gear and clothing based on how well they do in our high desert environment. We carry backpacking, hiking and canyoneering equipment and clothing.
We have the best guidebooks and maps to help you experience all that the Canyons of the Escalante have to offer. Whether you plan on taking some fun day hikes through incredibly narrow slot canyons, or if you are getting out into the huge backcountry on a backpacking trip, make the most of your time in this wonderfully rugged area.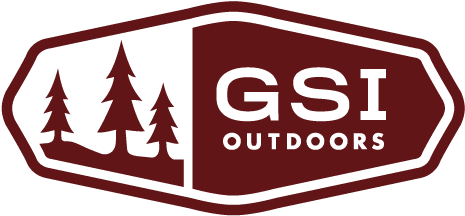 Souvenirs and
Handmade Gifts
The Escalante Canyons and surrounding country are a unique and special place that lights the creative spark in all of us. Escalante is quickly becoming a magnet for artists inspired by the incredible landscapes that abound here. Now is your chance to take a bit of that magic home with you! We are proud to offer locally made jewelry, art cards and prints, natural body products and more - created in and inspired by this amazing place!
The Coffee CORNER
The Coffee Corner proudly serves organic, fair trade espresso drinks- hot or cold as well as an assortment of cold drinks. Hang out and enjoy the view from our patio and native gardens. The Coffee Corner is the perfect spot to plan the day over a cappuccino or cool off after a hike with an iced latte.
What makes our coffee so smooth and delicious?
• We use organic, fair trade beans roasted by Rimini Coffee, a family owned & operated company that has been roasting small batch, specialty coffee in Salt Lake City for 25 years. They're committed to quality and it shows in every cup!!
• We use a stepless burr grinder to get the most oils and flavor from the beans and ensure uniformity in the grounds for even extraction.
• We grind the beans fresh to order.
• We use an Italian espresso machine and grinder that is cleaned & calibrated daily for the perfect extraction.
• We use a water filtration system so we can brew with cold, filtered, mineral free water.
• We are attentive steamers who inject the right amount of air to create ideal micro-foam and serve our coffee at a drinkable temperature. Scalded milk is not cool, it's like a little black raincloud hovering over my latte.
• We received barista training in Florence, Italy by the Espresso Academy and are certified with the Italian Barista Method